Since the semester has started up again, my already marginal sewing time has taken another hit, but I've managed to finish a simple skirt. It's made from a quite crisp cotton fabric from the stash. The print kind of makes me think of doctor's office wallpaper, honestly.
I originally wanted to make a full skirt, but was just short on fabric, even with a single layer layout. Since I already had the fabric ready to go, I pulled out Simplicity 6359, a pattern I got at the thrift store for a dime.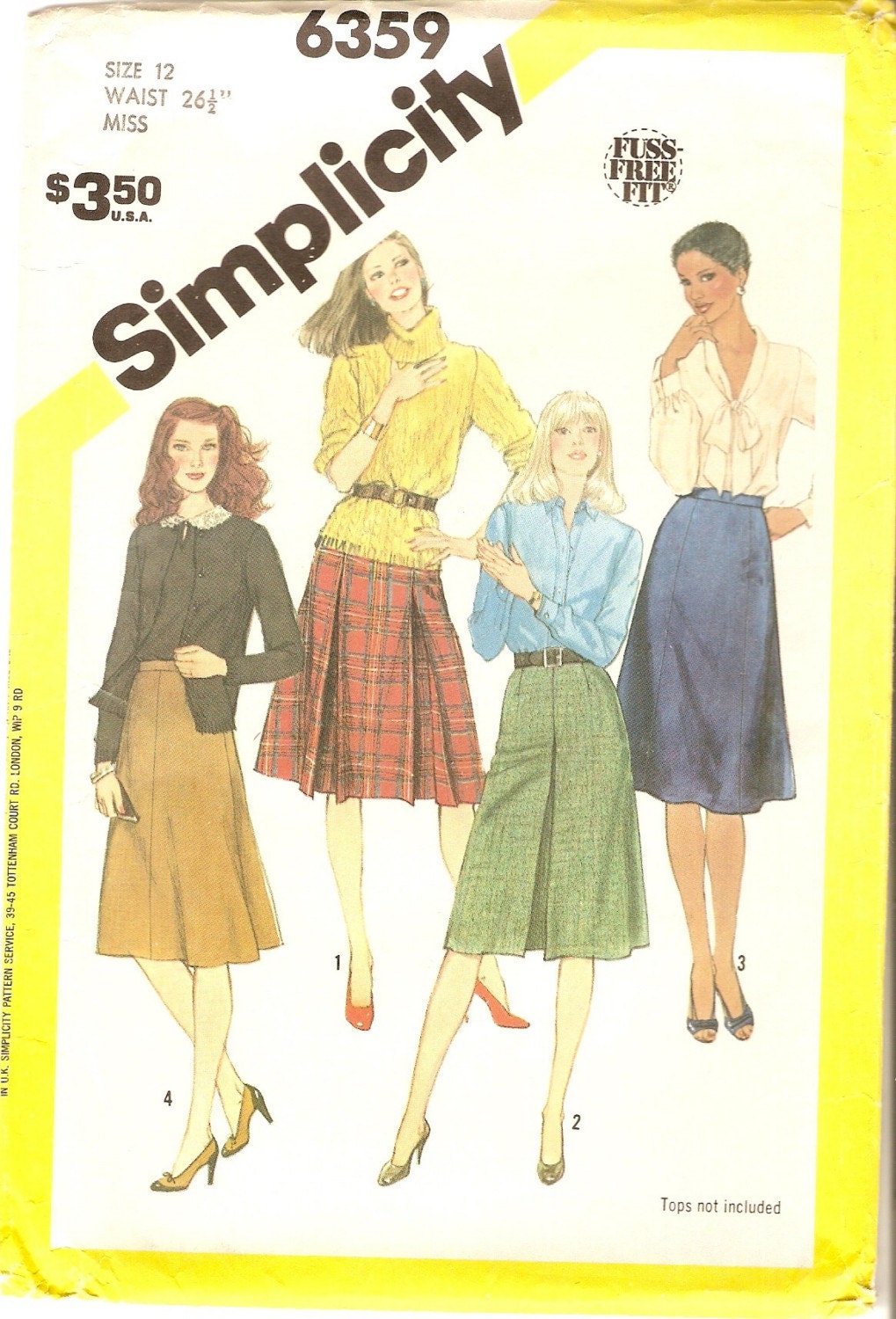 Not sure how there's corners here; promise it doesn't hang this way normally...


It's technically vintage, being from 1983 (before I was born), but one doesn't generally look to the 80's for fashionable garments. The pattern was one size too small for me, and the previous owner had taped down some small tucks taken out of the back pattern piece. But I just went with it, adding an extra inch and a half split over the seams of all four pieces. It really was easy to put together, and even with my slapdash fit adjustments, it worked. I knew the waist was high, and I'll never wear anything tucked into it, but DANG. It must just be because I'm not used to it, but I feel so weird having a waistband up on my ribcage (which is why you're getting dress form pictures). This skirt works the way it is, but may get a redo if I just can't get used to the waist on this bad boy. I think with the right shirt it will be fine. And it definitely was a confidence booster, getting something done.
Back view: you can see the waistband still needs a hook and eye...


The lovely confidence boost let me tackle my next project, a muslin for my first ever pair of pants. I'm looking on this more as an experiment in fit than something I'm going to get a real product out of anytime soon. I'm making the first muslin without any pattern adjustments at all, to learn what I need to go from out-of-the-envelope to fitting for me. Probably between pants muslins there will be some more easy projects, and I do have khaki twill bought and prewashed to hopefully get a real pair of pants out at the end...In other news, I finally gave in and bought both the September and October issues of Burda Style off the internet, though I admit the September issue I bought mostly to use some of the folk stuff for costume pieces. So there may be some of those in the near future! Hope everyone's enjoying lovely fall weather!